doeLEGAL, an innovator of collaborative legal services for corporate legal departments and law firms, was listed as one of the Top 20 Most Promising Legal Technology Providers for 2014. The list is published by CIO Review Magazine and is the result of many layers of evaluation of legal services, technology, and business practices of over 200 companies. Heralded as "The Navigator for Enterprise Solutions," CIO Review's Legal Supplement is delivered to over 102,000 readers, including senior legal leaders, as a resource to gain a deeper knowledge of the available solution providers. doeLEGAL is proud to be recognized in this very prestigious list of legal technology providers seen as, "…ones that are at the forefront of tackling the technology challenges in the legal arena." for 2014.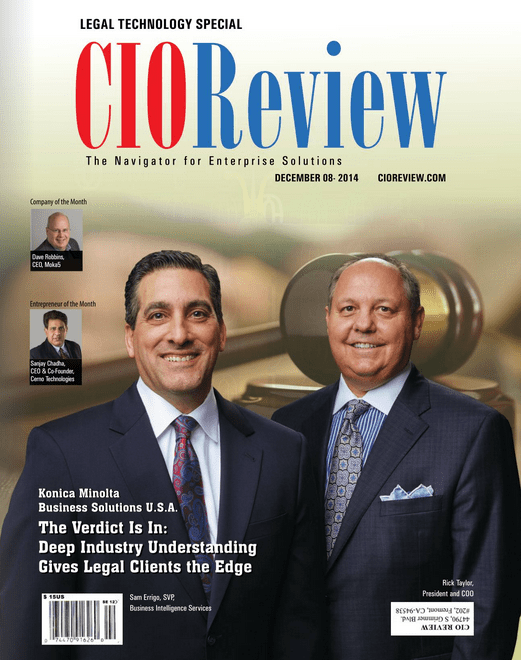 Working with some of the most notable Fortune 500 global corporations and AmLaw 100 law firms earns doeLEGAL their world-renown reputation for innovation. Moving towards a more collaborative legal world, doeLEGAL develops its own configurable legal enterprise solutions to meet the growing needs expressed by its clients. They provide the only predictable cost of ownership pricing model tied to superior software and technology, all backed by their client-focused support.
Through a long 44-year history as one of the premier advanced legal technology providers to the legal market, doeLEGAL remains one of the only legal technology providers that remain client-focused, helping deliver on their promise to earn their customers' business every day. You can read their full profile in the online Legal Supplement magazine. When you are seeking a true partner to help reach your organization's goals, doeLEGAL is ready to answer the call.
Request your demo today that will assist in gaining a competitive advantage in your own, unique legal world. You can learn more about doeLEGAL by visiting our demo page.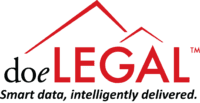 doeLEGAL remains on the leading edge of the collaborative legal innovations provided to corporations' legal departments and law firms for eDiscovery, eBilling, and Case Management. doeLEGAL is dedicated to earning every client's business every day through a new 5-tenet differentiation model including:
Predictable cost of ownership
Distinctly superior technology & software
Configured to your unique world
Exceptional client-focused support
A foundation of collaboration
As the legal needs of clients change, they continually increase their capabilities to match the new demand in both technology and personnel.  doeLEGAL holds distinctive expertise in Legal Spend and Litigation Management, making them uniquely qualified to add greater value to each legal solution. For more information, please