Put your skills to work in a dynamic, growing business
Find Legal Tech jobs in a creative, dynamic team
If you're seeking Legal Tech jobs and have experience with business technology and software, we look forward to discussing the latest openings that fit your qualifications.
doeLEGAL, a Questel company, builds and supports advanced legal technology solutions. We value our employees who distinguish themselves by committing to servicing high-performing legal business teams. People who passionately believe they can contribute to this market and are driven to help others achieve success are welcome.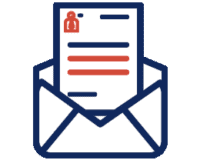 Submit your cover sheet and resume
info@doelegal.com
We expect the best from our people, we provide the best Legal Tech jobs too
doeLEGAL, a Questel company, operates in a dynamic and creative environment where teams collaborate together to achieve a true work/life balance. A comprehensive employee benefits package is included with full-time employment (FTE). doeLEGAL also provides team-building opportunities as well as professional training initiatives. We believe our employees are our greatest asset, so we ensure high employee satisfaction which lays the foundation for rewarding careers.
When Legal Tech jobs are available, they will be listed here.
No current job openings. Come back soon to check.
Call 302-798-7500 for expert answers.