Wilmington, DE March 20, 2015
doeLEGAL, the leading provider of collaborative legal spend & matter management, case management, and electronic discovery solutions, announces the addition of Glenda Logan to their Ascent ELM™ Sales Team. Glenda Logan takes on the responsibility of assisting new clients in leveraging the vast capabilities and features within doeLEGAL's legal eBilling, Matter management, and Legal Hold solution, Ascent ELM™. She brings a wealth of experience to focus on service and collaboration while developing and enriching new client relationships. Her ability to consult clients on best practices while bringing technology solutions into corporate legal departments will have a positive impact on the entire sales process.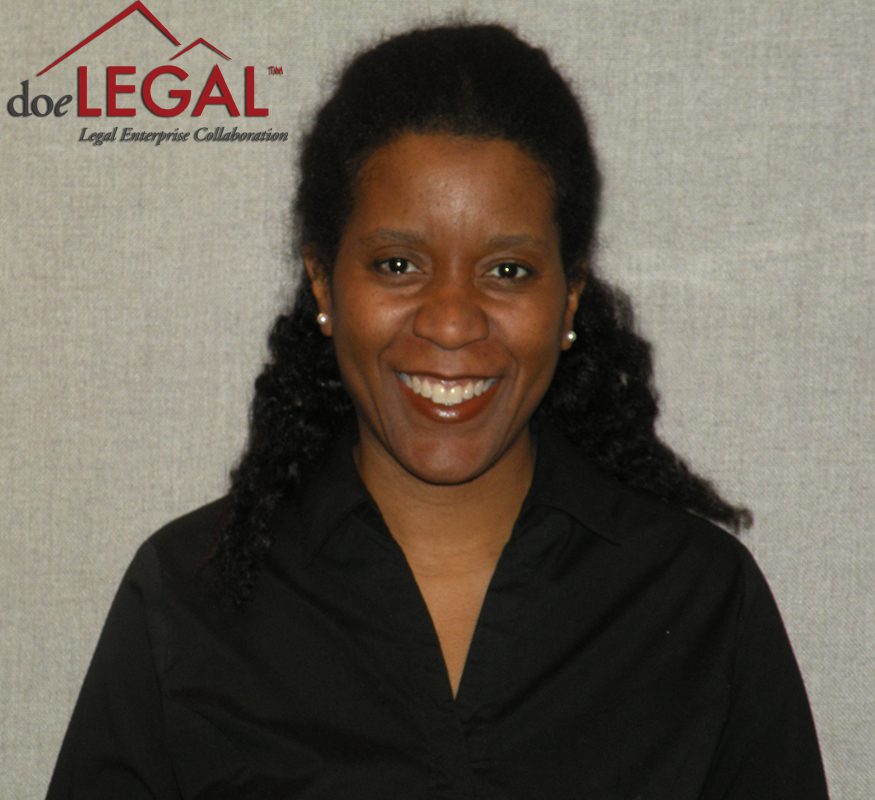 Glenda Logan has taken on leadership roles working with Fortune 100 companies where she has managed sales teams, retained large technology partnerships, and expanded company recognition and penetration into new market verticals. With a focus on international business, her skill set includes leveraging technology to meet complex business challenges and advancing business development initiatives within multi-national corporations.
Glenda's breadth of expertise is a great addition to the already strong team of professionals dedicated to enriching the legal community through education and the application of advanced legal tools. Tom Russo, President and CEO of doeLEGAL, comments on the addition of her experience to their growing Sales Team, "Adding Glenda's capabilities to our expert eBilling team adds greater value to those services we provide to every legal eBilling client. We see the relationships she fosters benefiting both provider and client every day. We are pleased she decided to join our team to assist legal departments in gaining the greatest benefit from advanced legal technology through efficiency and cost savings. Working with attorneys in larger legal departments will be a perfect match for her expertise in building strong relationships through Return on Investment (ROI) messaging and providing counseling on how best to employ legal technology to meet the corporation's goals."
"doeLEGAL is a distinct leader in legal spend management," says Ms. Logan. "As a consultant by nature, I sought an enterprise-class legal service provider that would use my skills to assist others. I look forward to applying my background to support doeLEGAL's corporate mission to 'earn our clients' business every day."
doeLEGAL is on the leading edge of the collaborative legal innovations being brought to corporations and law firms for both eBilling and eDiscovery. As the legal needs of clients change, they continually increase their capabilities to match the new demand in both technology and personnel. Relationships are a critical component in today's business environment and an integral part of doeLEGAL's client-oriented mission
For more information, please contact doeLEGAL at 302-798-7500 or e-mail info@doelegal.com.
About doeLEGAL
doeLEGAL is a premier provider and innovator of cloud-based legal enterprise collaboration solutions for the legal industry. Our suite of superior collaborative software and technology services for corporate legal departments and law firms includes electronic invoice processing, legal spend and matter management, litigation support, and electronic discovery. doeLEGAL serves small, medium, and large Global Fortune 500 corporate legal departments as well as law firms in more than 35 countries. Established over 42 years ago, doeLEGAL has built an impeccable reputation and takes pride in providing advanced collaborative technology offered with a predictable price point for clients who value and depend on exceptional client service. Visit the doeLEGAL home page.