doeLEGAL, A Questel Company, participated in the recent Questel Ascent ELM Webinar, featuring Emerson Electric, the global leader in consumer and industrial solutions with a long history of innovation and excellence. Together with other ELM experts, they shared their cost reduction strategy secrets driven by Ascent ELM data insights and analytics.
Introduction to Emerson Electric and the webinar expert panelists:

In 2018 the Emerson Global Law Department completed implementing a new Enterprise Legal Management (ELM) system, empowering the team's cost reduction strategy in identifying and prioritizing areas of their business that needed to be streamlined and improved.
Recently, the Emerson Legal Operations leadership shared some of their experiences and results as Scott Rosenberg from Unbiased Consulting led a roundtable discussion on the steps they have taken to improve and automate their business process. The roundtable panel of experts included Sara Kurz and Patty Kuehn from Emerson Electric's Legal Ops leadership and Bruce Kuennen, president of doeLEGAL, where they focused on cost savings and the efficiency boost Emerson experienced due to bringing the ELM solution online.
The Plan: Create a Legal Ops Cost Reduction Strategy
The first order of business was to centralize Emerson's legal spend data. Around the globe, their in-house legal teams were selecting vendors and procuring legal services on their own, making it very difficult to report on legal expenditures accurately, let alone forecast and budget for the future.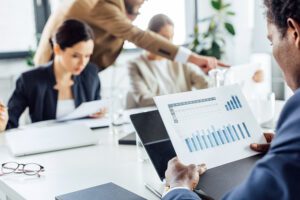 The Legal Ops team knew they needed to put controls in place, and now they had a solution that would help. But before making process changes, they needed to speak with every group within their global legal department. The goal was not just to gain buy-in from the team, but also to ask the right questions, better understand where the bottlenecks/process gaps were, and how they affected the delivery of legal services. The Legal Ops team also knew they would need to get sponsorship from their senior leadership and make changes incrementally if they wanted to gain the user adoption they sought, so that's what they did.
Emerson began by migrating all US-based practice areas into Ascent ELM for electronic billing. This was the natural place to start, and their immediate savings validated the tool's investment as they developed the blueprint for global expansion. The EU was next, followed by the rest of the world.
Once Emerson automated the invoice review process and the data was centralized in one platform, the Legal Ops team could restructure their work process and repurpose staff onto higher-value tasks.
When the spend data began to populate in Ascent ELM, opportunities for additional cost savings began to present themselves, according to Sarah Kurz, Director of Legal Operations for the Global Law Department.
Emerson's ELM Cost Reduction Strategy Results
Data began to guide their decisions, and Legal Ops provided the leadership with newly discovered insights. This information cemented leadership's faith in the Legal Ops team and further endorsed the use of data and analytics to manage the department moving forward.

The Emerson Legal Ops team continues to uncover opportunities for cost savings and process improvement. Their latest initiative was to migrate nearly 70,000 Intellectual Property invoices into Ascent ELM, where they're automatically reviewed for billing compliance. With the help of advanced analytics, they also decipher data hidden in the line items.



The Future of Emerson's ELM Success
The Emerson Legal Operations team is confident they have a cost reduction strategy that leverages advanced tools, diverse skills, and automated processes to meet their legal department's ever-changing needs. Sara and Patty look forward to solving Emerson's challenges of tomorrow with confidence.
The Emerson Legal Operations team is confident they have the tools, skills, and processes to meet their legal department's cost reduction strategy while remaining proactive to evolving business needs of the entire organization. Ascent ELM's capabilities will continue to help them solve the challenges of tomorrow.
Let ELM Build a Strong Cost Reduction Strategy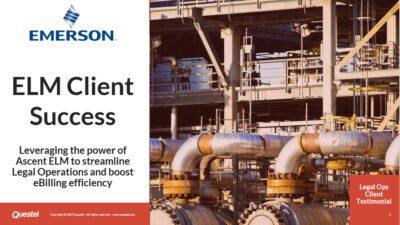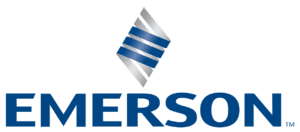 To learn more about how Emerson's Legal Ops team leverages ELM to boost their cost reduction strategy and efficiency, watch the Webinar/ Roundtable Discussion recording, and hear first-hand their secrets to success.
Please click the link below and follow the prompt.
Questel is a leader in Enterprise Legal Management hosted solutions. See why Ascent ELM is a top performer for building Legal Operations skills worldwide. When you are ready to explore the benefits your team can realize, we'll guide you through a customized demo to see the ELM solution in action. Click here to schedule your walk-through.
###
by Ed Hovsepian
Key Account Manager at doeLEGAL, a Questel Company.
Ed leverages his unique ELM expertise to match prospect needs with advanced LegalTech solutions that build consistent Legal Ops success. His knowledge helps clients demonstrate the benefits of advanced ELM solutions to increase efficiency and lower Legal expenses.