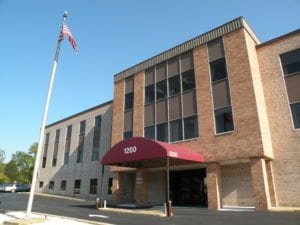 Wilmington, Delaware, USA
"We needed a product that was easy to install and use that would allow our IT staff to monitor all devices through one application.  NetCrunch's application gives our team the ability to manage incidents quickly and efficiently by seeing, and being alerted of, incidents when they occur."
– IT Director, doeLEGAL, Inc.
Key application benefits:
Dynamic discovery and build of the network topology
Automatic and immediate alerts for critical system issues
Trend analysis reports for performance and capacity management
Single Pane of Glass for view of entire infrastructure
The Challenge
doeLEGAL supports legal professionals worldwide.  Due to the breadth and disparate geographic locations of their clients, advanced legal solutions and services need to be available 24 hours a day, 7 days a week.
Like many companies, their main differentiator is not only the superior products and support they deliver but the reputation for providing quality products with high availability no matter where customer's offices are located. Clients rely on doeLEGAL to have the most up-to-date solutions, backed by the exceptional client support they're known for over nearly 50 years.
In order to accomplish this, doeLEGAL needed the application to operate with two core functions
A single visual representation that could show the entire technical infrastructure. It would also need to be able to drill down into any sub-area of the infrastructure to allow for detailed reviews at any time.
Immediate and effective alerts to critical system issues or failures.  This would allow the technical staff to immediately and intelligently respond to any incident.  Having the correct alert with clear and concise information on the issue being reported is critical to being able to quickly resolve issues and keep customer productivity high.
One other aspect of the challenge faced by doeLEGAL was to identify any single point of failure in the environment and take action to build redundancy and resiliency.  The answer came down to having a product that dynamically finds all infrastructure aspects and then created real-life maps that show all touchpoints and communication paths.  By finding a product to show this, they were confident they could identify any critical area that required resiliency improvements and close these technical gaps efficiently.
doeLEGAL's customers rely on high performance and minimal downtime. This allows customers to work on projects at any time of the day or night with confidence the data and applications will be available. Read more about Client Success.
The Solution
The staff of doeLEGAL was able to install the latest version of NetCrunch and immediately build a full network and infrastructure topology view.  This was critical to accomplishing the short implementation required for the overall success of the project.
Once the product was installed and the maps were built, the support team of AdRem was able to show doeLEGAL specific areas of the standard reporting and performance/availability measurements that would help manage the entire environment going forward.  Along with the reporting, they implemented alerts for all critical and core systems to ensure no core component would fail without immediate notification to a technical staff representative.
By having alerts defined properly the IT technical staff is able to identify the root cause of any issue, quickly isolate it, and work toward resolutions.  Using the auto-generated reports, doeLEGAL is able to make data-driven decisions regarding the infrastructure to ensure their continued ability to provide high availability and capacity to meet all their customers' future needs.
Using NetCrunch to manage the doeLEGAL's infrastructure is essential to keeping the environment working at optimal levels.  Using this comprehensive network management tool allows doeLEGAL to keep their customers satisfied with the technical service being provided because they have the assurance that any critical issue will be quickly identified and resolved.
About doeLEGAL
An enterprise-level provider of legal operations tools and elevated support that gives corporate legal departments and law firms anytime, anywhere control over cases and costs to inform decision making and drive more successful outcomes. Acting as a business partner, not a vendor, allows clients to gain valuable insights from a leader in legal technology. doeLEGAL is privately held, located in Wilmington, DE. Visit www.doelegal.com for information on Enterprise Legal Management and eDiscovery technology. Contact doeLEGAL for more information at 302-798-7500.