doeLEGAL's Ascent ELM™ was awarded the US Business News 2020 US Technology Elite Award for  Best Legal Management Technology Solutions.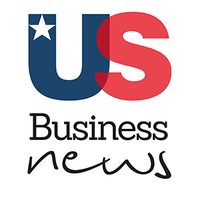 The Legal Elite Awards celebrate the skill and dedication of legal providers and their teams who help and support the legal process by providing superior legal technology and exceptional customer service. US Business News Elite Awards are judged on merit alone by their internal research team and third-party voting.
This was the result of months of independent research and evaluation by their technology analysts. doeLEGAL's technology solutions were found to be their choice for the most advanced solution offering the best features and functionality on the market. We are proud to accept this prestigious award and will honor their selection by continuing to advance the Ascent ELM™ solution and Ascent eDiscovery™ services so clients always have access to an advanced information management system that proactively meets and exceeds their evolving business needs for years to come.
"We're proud to be recognized again by US Business News, this year for their 2020 US Technology Elite Award recipient for Best Legal Management Technology Solution – ASCENT®. We offer added value to legal professionals through the Ascent ELM™ Enterprise Legal Management Solution and Ascent eDiscovery™ Litigation Support and eDiscovery Services. Our technology provides superior software technology, services, and business insights to our global clients," said Tom Russo, President and CEO of doeLEGAL.
About US Business News Magazine
US Business News is the definitive magazine for CEOs, top-tier management, and key decision-makers across the US. Created to inform, entertain, influence, and shape the corporate conversation across the nation through high-quality editorial, in-depth research, and an experienced and dedicated network of advisers, US Business News provides our readership with the most authoritative and current analysis of the major changes affecting the corporate landscape, and the latest deals and topical issues dominating the corporate universe.