Legaltech Breakthrough Announces Ascent ELM™ as Winner of 2020 Legal Spend Management Award
doeLEGAL's Ascent ELM Solution wins Overall Legal Spend Management Solution of the Year 2020 after an arduous judging process of all submitted ELM applications. Ascent ELM is the advanced Legal Ops solution that drives successful outcomes.
Who is Tech Breakthrough?
Tech Breakthrough is a leading market intelligence and recognition platform for global technology innovation and leadership. Their award program is sought out for its recognition of the best businesses and solutions in various technology fields.
What are the Legaltech Breakthrough Awards?
The LegalTech Breakthrough Awards program is devoted to recognizing the best companies, technologies, products, and services in the field of Legal Technology. The LegalTech Breakthrough Awards program provides a forum for public recognition around the achievements of technology companies and solutions in categories including case management, client relations, data and analytics, documentation, legal education, and bots and legal assistants.
The LegalTech Breakthrough awards honor excellence and success in a range of categories including legal technology innovation, performance, ease of use, functionality, value, and impact. Each nominee is evaluated using stringent criteria and assessment by technical, business, academic, and analytical experts.
What is Ascent ELM™?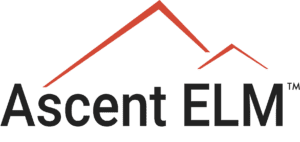 Ascent ELM helps corporate legal departments with complex legal needs streamline legal operations, manage legal spend, and easily analyze all matter data in one place. With its fully integrated, configurable dashboard, information is delivered when and where legal teams need it to make more insightful decisions, and provides deeper visibility into all aspects of legal operations. The solution is enabled by a dedicated team of experts who onboard, train, and support clients 24/7; all at a fully predictable cost.
"doeLEGAL delivers technology solutions to corporate legal departments that simplify and streamline their legal operations. We are honored that Ascent ELM is awarded the 2020 LegalTech Breakthrough Award for the Overall Legal Spend Management Solution of the year. It demonstrates how focusing on clients' success increases the value we can deliver to legal departments, even during this challenging era for business," said Tom Russo, president and CEO at doeLEGAL.