doeLEGAL and Questel invite you to join us for the Legal Ops Session
May 11th at 11:00 AM- 12:00 PM EST


You'll hear Legal Ops professionals discuss the challenges and technology solutions that help drive success by increasing team efficiency, increasing business data transparency, and lowering costs. This Legal Ops session is CLE approved for 60-minutes credit.
LegalWeek 21 – Legal Ops Session: "Matching Evolving Business Challenges with The New Age of Legal Operations Technology"
"We're proud to be able to deliver a valuable discussion presenting a case study analysis of 'enterprise legal management' at work."
Enterprise legal management (ELM) is a practice management strategy for legal departments of corporations, government, and non-profit organizations.
Using advanced legal technology solutions enables business enterprises to streamline their legal functions to achieve high-efficiency gains for their integrated business functions. By design, the ELM model is predicated on improving all legal functions, including litigation management, contract lifecycle management, risk and compliance, intellectual property, legal spend and matter management, legal holds, and electronic invoice workflows. By automating much of the manual processes, you can build a case for the technology through team efficiency, lower costs, business data transparency, and applying staff to higher-value tasks.
Join our distinguished panelists from Emerson Electronics' and Brooks Brothers' corporate legal departments and legal technology providers as we examine interesting ELM case studies to illustrate its criticality to LegalOps.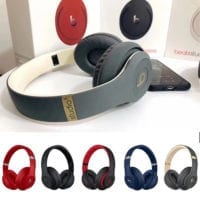 Join us for the Legal Ops Session on May 11th.
We're also giving you the chance to walk away with your own Beats by Dr. Dre Studio 3 wireless headphones.
Enter to win here. Attending this session gives you two additional entries to win!