doeLEGAL and Questel invite you to join us for the virtual
CLOC Global Institute on May 10th-13th, 2021


Legal Ops professionals are providing additional value to Corporate America. In doing so, they have shown that technology helps them overcome the evolving challenges faced by Legal departments.
CLOC offers one of the greater opportunities for Legal Ops pros to network with colleagues, explore the latest legal technology advances, and learn from the best instructors during the sessions.  doeLEGAL and Questel combine their extensive legal technology expertise to offer the right solutions to help legal teams increase efficiency and lower costs.
Visit our virtual sponsor page, download valuable resources, and meet with our experts to get working answers.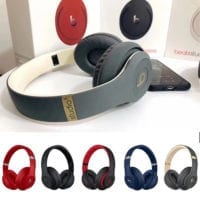 Join us for the Legal Ops Show of the year from May 10-13th, 2021.
We're also giving you the chance to walk away with your own Beats by Dr. Dre Studio 3 wireless headphones.
Enter to win here. Check out the other ways to earn additional entries to win!