Legal Project Management – Budget
In our previous blogs, we discussed the steps we need to take for successful planning of legal project management (Step #1 – Scope of Work nad Step #2 Resources). We talked about how you need this plan to serve as a "road map" and include your overall goals and objectives. The next step we will cover is Budget … Step #3 in our infographic below.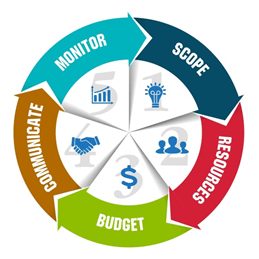 There are no shortcuts to creating a strong Budget.  No one does it perfectly.  There are no easy formulas to follow.  It is a skill developed over time, through attention to every detail, and with careful planning! "Budget is a proxy for project planning." This statement came from a live tweet during a talk given by Aidan Byrne, CEO of the Australian Research Council. There is a truth in this because you develop a budget that reflects your understanding as a "walk-through" of the entire LPM plan.
With the first steps of legal project management of Scope and Resources completed, this information will help lay the foundation for creating a budget.  A clear understanding of the scope's tasks and the required resources begins to create the basic structure for the budget. To check your savings , use our Savings Calculator to see your cost reduction.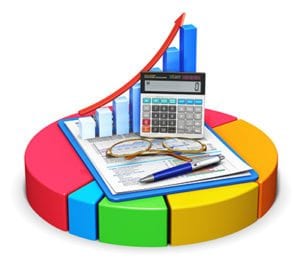 While there are many matters that aren't large enough to warrant a formal budget, it remains a useful skill and marketing tool.  Well thought out, detailed budgets show a prospective client that there is clearly a "billing mindshare" in the engagement for which the firm is being considered.
Imagine a corporate client hears presentations from two firms:
Firm A presents a robust legal project plan with a carefully detailed budget.
Firm B talks about their expertise and gives a dollar range that a case like this typically runs.
The budget becomes a very persuasive marketing tool.
Imagine you're a homeowner…
Contractor A gives you a very detailed project scope and a clear detailed budget with clear dates they will commit to.
Contractor B gives you a "guesstimate." Nothing solid to schedule or hard dollars to work with.
In today's legal environment, clients are looking for cost predictability in their work.  So the law firm that presents the most detailed and well-thought-out budget will present the firm in the best possible light. The approach to creating a budget can take many forms, a high-level view of just primary tasks, or a very detailed approach that thoroughly outlines each task. Over the years we have seen success with both approaches, but the detailed budget allows for a refinable and repeatable template that can be used again and again. This allows for differentiation and greater levels of trust between the firm and client.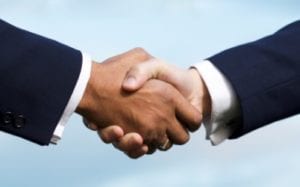 The quick cutaway diagram at the end of this piece shows a sample of a very detailed, 13-page budget. Every phase of a patent defense litigation budget is broken down into small tasks within that phase and then broken down by attorney and paralegal hours for the life of the matter. All anticipated expenses are associated with projected hours. Using this budgeting tool, all anticipated expenses are listed with an area for comments to explain each line item in detail. A change to any cell immediately recalculates the entire budget. And while this extreme budget example may seem like a lot of effort, it creates the foundation for a positive, more collaborative environment for the whole legal team to work within. The benefits that come from the initial upfront work have proven to provide significant paybacks at the end of the project.
We are offering you the opportunity to download the Extreme Budgeting Tool (EBT) to use on your next project. Click here to request your own spreadsheet.
As we stated earlier, no budget will ever be 100% perfect. Stuff happens… but this detail gives a common platform to propose, discuss, evaluate, and display the best course of changes for the budget.  While no two cases are identical, having an established budgeting template to consistently use and refine makes the task of planning a budget much more repeatable and accurate.
Budgeting Summary
Anyone can quote a price or give a possible range of costs, but to make the best possible impression is to show your entire legal team how a budget was derived and what will be expected of them. Project success is measured first by their results and second, by their costs. Project plans can live or die by their budget. Trust can also be built by demonstrating a strong "billing mindshare" to the client, showing strong consideration that the firm is mindful of how carefully they will use the client's funds.
In our next blog, we will take a look at Step #4 in the process for successful legal project management, Communication. It is critical to establish open and frequent communication for any plan to succeed. We will discuss the best plans for the team & outside vendor communications, the methods/forms that work, and best practices that aid in superior legal project management.
To read our previous post on LPM Resources, click here. To request your own Extreme Budgeting Tool, click here.