Data proliferation. Legal analytics. Data-driven everything. These are important trends, and the press is exploding with articles about what they mean to the legal industry. But rapidly increasing amounts of data and the need to analyze it appropriately isn't a "new" trend. It has always been near the heart of how we practice law. What makes these trends different is what I think of as "smart data": data that is secure, always available, configurable to evolve with new business requirements, and relevant over time. That's the second part of the successful mix… having that smarter data intelligently delivered.
Having access to this smart data is only half the battle. Smart data needs to be delivered in a way that allows it to be integrated into our legal businesses while offering the ability to continually adjust this delivery to their changing needs. Indeed, in this era of always-on, data-driven everything, we have become accustomed to receiving mail, chatting with friends, doing our banking, and finding the answer to any question over the internet at any time and using any device. These same expectations drive how we want to work. We look for ways to have smart data delivered to us wherever we are, whenever we need it, and in the format that works best for us. We call this "intelligent delivery." But what makes this level of data delivery "intelligent"?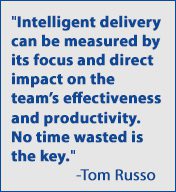 What makes delivery "intelligent" is the substance of what is ultimately delivered. In other words, lawyers and legal teams having the ability to make delivery relevant to what they need to be properly informed and make the best business decisions based on that delivered information. "Intelligently Delivered" involves the timely dissemination of information related to all matters in one place which allows teams to quickly compare matter, spend, and law firm data on the same view and make truly informed decisions.
Security is and always will be the primary concern of any data delivery. And while nothing is ever 100%, security must be the baseline for everything related to how smart data is intelligently delivered. It must be the cornerstone that all of the delivery services are built upon and must be constantly reviewed, monitored, and never assumed.  Without security you have the opposite of "intelligent delivery."
Beyond the security of data delivery, it's the actual content that creates the intelligence behind the "intelligently delivered" promise.  The ability to configure the system to the way one works allows for focused access to the data lawyers and legal teams need to see.  Intelligent delivery can be measured by its focus and direct impact on the team's effectiveness and productivity. No time wasted is the key, whether it is moving through menus or navigating to find what is needed. Intelligent delivery must be intelligent enough to not just handle my current content requirements but to continue to address any new requirements as they evolve over the years. Intelligent enough to keep my software always current and not require me to do forklift upgrades and require conversion of my data for any new release.  Intelligent enough to deliver in real-time and not make me wait for a batch to upload every night.
When data is intelligently delivered must also involve the ability to collaborate across business units in real-time with everyone having the same information available in one place. Each lawyer and member of the extended legal team should have the ability to interact with the information in a unique view best suited to their specific needs. When each business discipline can see how decisions made will affect others throughout the organization, collaboration becomes a powerful piece of intelligent delivery.
Intelligent delivery can mean many things to different users. But the ability to allow any user to determine what smart data they will receive and how they will receive it makes for a strategic business technology that is focused on their needs. Should we expect anything less?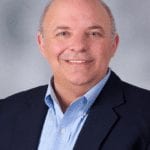 -Tom Russo
President & CEO
doeLEGAL, Inc.