In June of 2018, Silicon Review Magazine published their "10 Fastest-Growing Legal Solution Providers of 2018" list. doeLEGAL is proud to join this notable list of recognized honorees.
As a recognized publication that features the best-of-the-best in business, technology, and leadership – Silicon Review has published their featured list of legal solution providers of the year. doeLEGAL is featured as one of the companies that are changing the way advanced information technology is leveraged by law firms and legal departments. doeLEGAL is dedicated to offering a more insightful platform built on the concept of "Smart data, intelligently delivered." This gives legal departments anytime, anywhere control over cases and costs to help inform decision making and drive successful outcomes.  This is not just a philosophy, it is our promise to each and every client we work with. One of the most recognized solutions that gains this award is ASCENT®, their enterprise legal management software that handles legal e-billing, matter management, and legal holds for corporate legal departments around the world.
The accompanying article on our president, Thomas Russo, and the company demonstrates our commitment to our clients and our corporate mission to pave the way for future legal solution advancements in our space.  While the legal technology market continues to grow to fit the evolving needs of the market, we are proud to have been chosen as a business that meets these qualifying characteristics. It is our goal to always provide the ultimate suite of solutions or services to help our clients excel in their business while reducing costs.
Preview of the article content: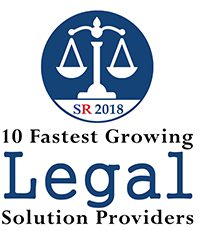 "The launch of ASCENT v8.0 also kicks off doeLEGAL's new corporate positioning: "Smart data, intelligently delivered." This means that doeLEGAL provides all clients with data in the form of real-time, advanced information management tools and elevated support that give them anytime, anywhere control over cases and costs to make more informed decisions and drive successful outcomes. Smarter data lead
"We intend to continue to grow and expand our legal technology offerings so our current and future clients can confidently dominate their respective markets. And as our clients dominate their markets, doeLEGAL will confidently dominate the legal technology market as the number one provider of advanced information management technology," says Tom Russo.
Click here to read the whole featured article.
To learn more about doeLEGAL, Inc. we encourage you to visit our About Us page and see what drives us to make our services and solutions focused on our clients…YOU. We earn your business every day.