doeLEGAL, Inc., a leading provider of innovative, cloud-based enterprise legal management and e-discovery software for corporate law departments and law firms, today announced the global availability of Ascent ELM v8 to boost legal performance by up to 65%. The latest release of its flagship software solution delivers e-billing, matter management, and legal hold management in one seamless solution for legal operations.
Ascent ELM v8.0 solves the problem of users having to change the way they work because their software can't adapt to their processes. The redesigned user interface allows users to customize what they see and how they see it improving legal performance by as much as 65%, with some experiencing upwards of 80%. New capabilities such as enhanced Alternative Fee Arrangements (AFAs) allow legal departments to better predict and control costs.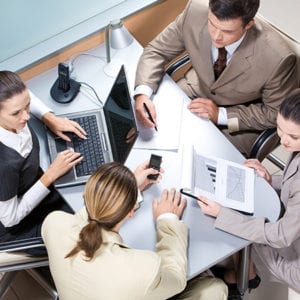 "Enterprise Legal Management today is in the midst of a dramatic shift, characterized by demand for meaningful data in real-time to support today's complex and ever-dynamic businesses," said Eyal Iffergan, President and CEO of Hyperion Global Partners. "Ascent ELM v8.0 demonstrates doeLEGAL's continued commitment to partner with and aggressively address the needs of corporate legal departments to make more informed, data-driven decisions with comprehensive dashboards built to deliver actionable intelligence and insights."
"The new dashboards in Ascent ELM v8.0 let us analyze every data element that the system collects and provide a real-time view of our matters and spend," stated an Associate General Counsel for a Fortune 100 global manufacturing corporation. "We can now make more informed decisions and take action more quickly, ultimately improving our value and legal performance and productivity."
"Our clients need their data to be "smart," which means it must be secure, available and actionable, and able to evolve as their businesses change," said Tom Russo, president and CEO of doeLEGAL. "But with Ascent ELM v8.0 we wanted to add another level of "smartness" to help legal teams elevate their decision-making and drive successful outcomes. For example, users can now easily analyze open matters by area of law, primary attorney, or vendor and how that compares to this time last year. That elevated level of control is what makes Ascent ELM v8.0 truly unique."
To request a demo of doeLEGAL's Ascent ELM v8.0 click here, or visit us online to learn more details about the product at www.doelegal.com
About doeLEGAL
Providing smart data, intelligently delivered, doeLEGAL offers advanced information management tools and elevated support to give corporate law departments and law firms anytime, anywhere control over cases and costs to help inform decision making and drive successful outcomes. The company is privately held and located in Wilmington, DE. For more information visit www.doelegal.com  or contact 302-798-7500.