Modern legal teams search for LegalTech award winners when buying new solutions. Industry recognition builds the credibility Legal teams demand when choosing a provider to deliver results.
The global legal community developed numerous recognition programs to honor top Legal Technology solutions and the providers that deliver them to legal departments and law firms. These awards help prospective clients overcome one of the most common hurdles – Trust. Other common hurdles are a solution's features matching business needs and cost predictability. Industry recognition can help provide information to answer all three questions.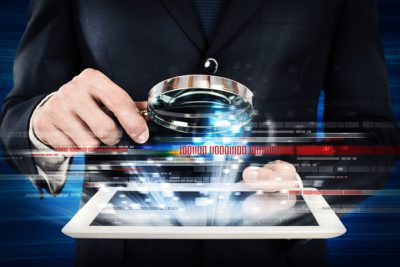 Various awards and industry acclaim provide deeper, corroborating credibility from impartial third-party groups. Judging often includes market research, solution demos, and industry recognition of overall client value and satisfaction.  Prospective clients search for these data points when determining which providers should be added to their "shortlist" of legal solution providers. Merit-based recognition is based on a deeper evaluation of the benefits using unbiased reviews and industry research. It's essential for these awards to focus on the proven solution benefits to clients, not solely on marketing promises.
Questel and doeLEGAL combine long technical expertise histories and a shared business culture built around client success. The next evolutionary step was for both companies to collaborate on a fully integrated Legaltech suite of tools covering eDiscovery, Enterprise Legal Management, Business Translation, and Intellectual Asset Management. Questel now takes a dominant leadership role in delivering comprehensive enterprise-class LegalTech solutions and services to an evolving marketplace.
The industry recognizes this leadership position from the integrated solutions being delivered by the Questel companies working together in the Legal Tech space. The recent honors and accolades below demonstrate how Questel and doeLEGAL are helping Legal teams excel in boosting efficiency and lowering overall legal expenses through leveraging LegalTech Solutions:
M&A Today Global Award

  – 2022 Best Legal Management Technology Solution – USA

LeadForensics Awards

  – Best Sales Enablement 2021

CIO Views

– Top 5 Legal Solution Providers 2021

The New World Report Legal Elite Award

– LegalTech Company of the Year 2021

Corp Today's Tech 2021

– Best Legal Spend Management & Matter Management Specialists

Tech Breakthrough

– LegalTech Breakthrough Award for Overall Legal Spend Management Solution Provider of the Year 2021

MYTECH Magazine

– Top 10 Legal Tech Solution Providers in 2021

OnCon Icons

– Top 25 Legal Vendor Award 2021

CIO Views

– Top 50 Most Admired Companies to watch in 2021

Corporate America Today

– Best Legal Management Technology Solutions 2021 – USA

Digital Magazine

– Best Legal Billing Software of 2021

Corporate Vision

– Best ELM Legal Tech Solution – Europe

Acquisition International

– Most Pioneering Legal Tech Company 2021- USA

Acquisition International

– Best eDiscovery & Litigation Support Service Provider 2021- USA
The scoring for solution features and solution providers for these awards are judged on their ability to meet the needs of the modern global legal department. Evaluating the entire solution against trending needs offers the most significant benefits to those seeking to determine which solution will best meet their requirements. Choosing award-winning LegalTech software that solves their issues relieves the common fear, uncertainty, and doubt (FUD) that can come from making a hasty decision when buying new technology. Buyers that limit their searches to award-winning solutions can quickly cull the field demonstrating due diligence when deciding on which demos to entertain from an ever-changing list of providers. Prospects often base their searches on solutions with proven value over time, so industry recognition from colleagues, users, and legal tech consultant groups becomes critical to providers seeking future consideration. To see the complete list of Legaltech awards Questel and doeLEGAL solutions have won, visit the Awards and Accolades page.

Prospective clients want to know who can deliver the tools and then support their solution after the sale. Both doeLEGAL and Questel possess proven track records of client success and earn industry excellence awards for their market strengths each year. The two companies behind these latest awards share similar technology leadership DNA. Questel provides leading IP and Innovation Management. doeLEGAL, a Questel company, offers leading solutions for eDiscovery and Enterprise Legal Management.  Combining the unique capabilities of both companies together empowers a robust and feature-rich product and service suite known as Ascent LegalTech Solutions that encompasses ELM, eDiscovery, and IP lifecycle Management solutions.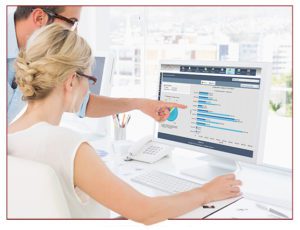 Questel and doeLEGAL possess a complete understanding of the unique, complex challenges that legal departments and law firms face today in the global regions they serve. The awards earned show market recognition of these facts, but client satisfaction tells a more profound story of the delivered business value. Questel and doeLEGAL complement each other's strengths to provide the highest level of client satisfaction in each LegalTech solution. Client feedback and retention rates of 95%+ confirm the foundation for success rests firmly on the value delivered to clients. The award-winning Ascent LegalTech Solutions continue to address each client's complex unique needs while overcoming the multifaceted business issues common to the global Legal community. That is the foundational promise Questel makes to each global client and proves it through ongoing performance results.
Visit doeLEGAL.com and Questel.com to learn more about the comprehensive suite of LegalTech solutions & services available to optimize Legal Operations.