Access to ADD Review

Please take note of a change for ADD Review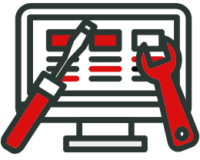 Hello doeLEGAL Client,
Good news! We have moved to an upgraded version of ADD Review.
Your case is now available on any browser EXCEPT Internet Explorer.
Here's why we believe you will appreciate the upgrade:
Browser agnostic, you can now use any modern browser on any operating system. Apple users can now natively perform review!
Print to PDF ‐ Take any document and print directly from the grid to PDF. Or combine multiple documents into one PDF!
Perform Enterprise Imaging straight from the grid. Just check the box next to the documents you want to image and run Enterprise Imaging!

Support Resources